By creating a team Mission and Vision and placing it on a nearby wall with an Epic-focused version of our Kanban board, we had a daily reminder that the work that we were doing mattered and how to help it move along.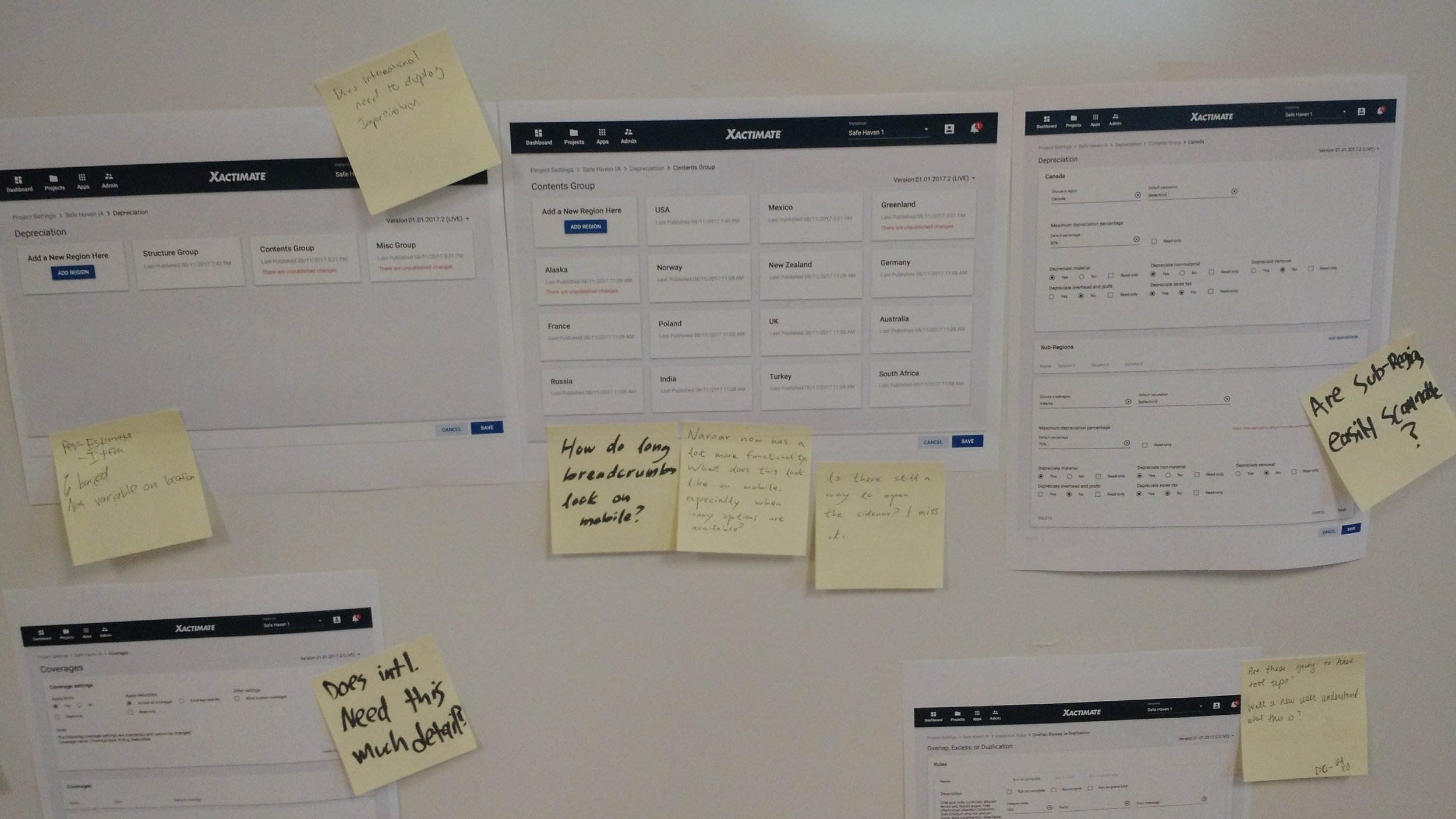 I'm not a mad genius that can cackle in a lone tower while lightning flashes behind my silhouette and come back down with a work of art. It's just not me. I depend on the team for any success I have. I adored Spotify's ideas of democratizing design and appropriated them at Xactware. Above, you can see one such method of posting work in a public space with sticky notes for anyone to come by and post observations on.
I had the pleasure of leading out our UX Guild for the latter half of 2017 and all of 2018. The Guild grew from a new initiative of 5 attendees to over 20 individuals attending from across the organization. The effect was dramatic, providing a common place to discuss standards and trends in the industry. We learned about designers in teams that we didn't even knew existed, and knowledge of design increased as Product Managers, Support Technicians, and Developers came and shared their insights.